Featuring 3 great award winning wineries
This Harvest time event will take place September 8th and 9th. Our 11 mile bike ride will take you along some of the beautiful scenery that the Village of Corrales has to offer. Stops roughly every two miles allows for plenty of time to enjoy the wine and views all of our wineries have to offer.
Registration will begin at 11:30am and end at 2:00pm both Saturday and Sunday. Registration will be held at the Cotton Wood Montessori School Parking Lot just South of Coronado Road and on the East side of the street.
All ages welcome to ride, must be 21 or older with a valid I.D. to participate in the tastings. All-terrain bikes are recommended but not required. Helmets also recommended but not required. We do not provide bikes or helmets. Price of entry includes tasting as well as participation to the meet and greet after party day, time and place TBD. We always encourage purchasing your favorite glass of wine or bottle to take home while on this joy-ish ride so bring cash or credit cards.
This fall event is
ONLY $10
On-line tickets no longer available please join us at the registration location to participate and sign up.
for questions please call



505-507-7036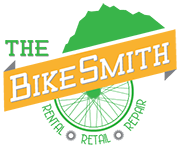 Need a bike rental or repair? Call Bike Smith or click on the logo!
Call 505-BICYCLE